Lansky Sharpeners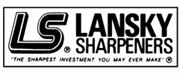 Sharpening a knife is essential for your favorite knives. LanskySharpeners offers a definite edge. Lansky Sharpeners is a preferred sharper over others in the world of knife enthusiasts.
Exploring Application of Lansky Sharpeners
Sharpening has a lot to do with blades. This becomes essential to choosing the right kind of sharpener for a different type of knife. Lansky Sharpeners can be effectively used for all types of knives namely Regular, Garden, Fillet, Axes Serrated, Kitchen, Razor/X-Acto, and Guthook.
Be it the legendary Controlled-Angle Sharpener System or any other hunting sharpener, Lansky is capable to fulfill your varying sharpening requirements. Even, when you are going out for camping, Outdoor Sharpeners can be of great help. Unlike kitchen or shop sharpeners, these are compact in size and offer impressive performance in the most rugged terrains.
Browse Through the Huge Selection of Knives at Knife Country USA
Knife Country USA is one of the most reliable dealers in the knife and outdoor tool industry. Having a flourished inventory, which includes more than 30,000 models of pocket knives, fixed blade knives, hunting knives, butterfly knives, machetes, flashlights and knife sharpeners; Knife Country USA gives you a huge variety of options to choose from. The online store has a huge selection of premium outdoor accessories and survival gear, manufactured and supplied by some of the elite brands across the globe. You can find an array of tactical gear from over 700 name brands including Buck Knives, Case Knives, Cold Steel Knives, CRKT Knives, Gerber Knives, Kershaw Knives, SOG Knives, TOPS Knives, Victorinox Swiss Army and many more. A superb megastore with an expanding product line, you can always trust Knife Country for quality and variety! Call us today if you need further assistance as we are here Monday through Friday for help.
Top Selling Lansky Sharpeners