Lansky Sharpeners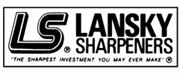 Lansky Sharpeners
Founded by Arthur Lansky Levine in 1979, Lansky Sharpeners is a privately held firm in the United States. The journey of this company started when Arthur as a medical student was dissatisfied with the sharpness of medical instruments. That is when he decided to take up the job of developing an amazing sharpening system. With precision designing and by manufacturing exceptional knife sharpening tools, the company is recognized as the world leader in sharpening technology. Lansky Sharpeners are specialists in making knife sharpeners, outdoor gear, and home, kitchen, and workshop tools. This American brand offers tools that are preferred by professionals for their impressive, innovative design and user-friendly sharpening system. With an array of sharpeners available, whatever you might need to sharpen, Lansky has the right tool for the job.
The surgical knowledge of Arthur combined with the experience of managing his family's outdoor store allowed him to learn challenges faced in the knife sharpening industry and how he can solve them. Even after 35 years, the same quality is maintained with a simple approach to produce something that everybody can use. As the outdoor industry has been growing, the company is growing with it. Thus, not just prospective hunters, even chefs, DIT'ers, and tactical knife enthusiasts trust Lansky Tools. With plenty of sharpener options, you also get to choose from various sharpening abrasives including diamond, oxide, tungsten carbide, alumina oxide, ceramic, and natural Arkansas. Explore their product line for the finest quality knives, parts & accessories, and sharpening tool kits.
Lansky Sharpeners Insights
A lot of buyers wonder what is the difference between offered sharpening systems. Each kit has 3, 4, or 5 sharpening hones/stones with a guide rod, however, the sharpening abrasive for each stone is what varies. The sharpening systems are a better choice than pocket sharpeners as they are lightweight, portable, and suitable for touch-ups and blade maintenance. With a variety of sharpeners provided, the cleaning for each varies a bit. To ensure your tools last longer, honing oil for alumina oxide sharpeners and eraser blocks for ceramic sharpeners should be used. However, never use oil on your diamond stones as that can clog the diamond coating.
The honing oil present in Diamond Kits is provided for use on the blade to prevent rust and for lubricating other parts of the knife. You can easily find the right knife sharpener for you as Lansky offers different style sharpeners like pull-through, turn boxes, bench stones, controlled-angle sharpening kit, and butcher's rod styles. Also, for desired results, these sharpeners should be handled by an experienced individual to ensure proper knife sharpening strokes. All the products by Lansky Sharpeners are made with high-grade materials and a quality check ensures that the item matches Lansky quality standards. For each blade, there is a specific sharpener. You need to pick the right one for your blade, however, Lansky Sharpeners can be used for all types of knives like Regular, Fillet, Garde, Kitchen, Razor/ X-Acto, Serrates Axes, and guthook.
Looking into the Product Categories of Lansky Sharpeners
Lansky Folding Pocket Knives: The Folding Pocket Knives by the manufacturer are lightweight and suitable for everyday carry. These are the perfect knives for those who prefer travel light. Explore the series for Lockback and linerlock knives. Some of these knives feature a lock back locking system that keeps the blade secure when in use. It makes one-hand opening easy. The handles of these knives offer a secure and comfortable grip for the most strenuous tasks. The Linerlock Folding Pocket Knives can be used for cutting threads or wires, opening packages, slicing and peeling fruits, carving food, skinning and filleting, or as a concealed self-defense weapon. These knives feature a pocket clip with 420 stainless steel satin finished blade, impact-resistant ABS plastic handles, and a slip-resistant grip. Boasting a distinctive and practical design, the knives are favorite among knife collectors, outdoor enthusiasts, trekkers, hikers, and campers.
Lansky Sharpeners Arkansas Stone: This range includes a variety of sharpening tools-be it stones or sharpening hones which provide final polishing and finishing to all edges. An ideal accessory for professionals who often deal with sharp tools and knives can use these sharpeners extensively. Most of these sharpening tools have a fine grit which makes it easy to sharpen outdoor knives. These are also used for chiseling a variety of cutting tools. A general-purpose sharpening tool is quite versatile when it comes to chiseling axes, planer blades, etc. These are available in storage packs too along with other complementary accessories.
Lansky Sharpeners Axes: This range by Lansky Sharpeners includes a range of axes with powerful cutting edges. These heavy-duty tools are used in multiple ways and are available in different colors and sizes. Most of these have sturdy steel heads and are easy to use owing to the non-slip handle. Featuring a lanyard hole, these axes can be carried for long hours without any discomfort. An Axe can be a great companion when you are in the woods. Cutting wood for lighting fire, safeguarding yourself from wild animals, and fighting off the enemies becomes easy when one owns a robust tool like an axe. A heavy blow by Lansky Sharpener which has ergonomic handles axes can be lethal.
Lansky Sharpeners Benchstones: Lansky Sharpeners Benchstones cut down the worries of guided angles or rods for sharpening tools. This range includes tri-stone bench stones, double-sided bench stones, etc., that provide quicker and a more efficient sharpening process. These easily polish away the heavy scratches as many of these benchstones feature lower grit stones. These are ideal for repairing and maintaining a large range of tools- right from damaged kitchen knives, to well-maintained woodworking chisels and cardboards. When you need an exceptionally fine-edged tool, these bench stones are sure to provide you with superior performance. These tool sharpeners are ideal for professionals and all DIY lovers.
Lansky Sharpeners Curved Blade: The Lansky Curved Blade Sharpeners are designed in such a way that one can easily sharpen the curving blades without facing many difficulties. If you are an owner of a karambit knife then legendary controlled-angle sharpening system hones, which give the blade a professional and razor-sharp edge are the best option. Designed to sharpen inward blades specifically- be it a kukri, hawkbill, scythes, etc., these can be used with the Lansky Sharpening System. The range includes sets that include hones with different grit options. The Curved Blade hones with coarse and medium grits use alumina oxide abrasive, whereas the fine and ultra-fine feature silica carbide abrasive.
Lansky Sharpeners Diamond Sharpeners: The Lansky Diamond Sharpeners with the ultimate Controlled-Angle Sharpening System ensures that you have sharpened tools with the exact bevel you require. These sharpeners with great sharpening ability are ideal for first-time users. This particular range of sharpeners includes rods, standard diamond system set, bench stones, fish hooks, ceramic turn boxes, etc. Cutlery enthusiasts can achieve the desired angle with every stroke of these diamond sharpeners. Featuring a range of grits for edge care and maintenance, Diamond Sharpeners are perfect for outdoor sporting, kitchen, or workshop knives.
Lansky Sharpeners Fixed Blade Knives: The Fixed Blade Knives by Lansky Sharpeners are well-constructed and are quite easy to handle and access. Keep yourself equipped with these compact fixed blades whenever you head out. Featuring sharp edge technology and an aesthetic design, these knives with ergonomic guards and handles are a must-have. Sleek in profile yet delivering high-performance, these can be used for multiple purposes. Cutting, slicing, survival, piercing, etc., are a few of the ways one can put these knives to use.
Lansky Sharpeners Hones: The Lansky Hones are used with Lansky Sharpening Systems. Stropping with leather is one of the oldest ways of polishing blade edges. These Lansky Hones are used on sharp blades and come in specially designed holders with a color-coded pattern and convenient slip-resistant finger grooves. Most of these are embossed with grades of stone. This range also includes hone sets with a variation in grits-120, 280, 600, and 1000. These Hones can also be used for improving the sharpness of inwardly curved blades-kukris, scythes, hawksbill, etc.
Lansky Sharpeners Honing Oil: The Lansky Sharpener Honing Oil is ideal to use with the Lansky sharpeners and Natural Arkansas Bench stones. This formulated lubricant is mostly included in all honing sets and bench stones for sharpening. Applying a few drops of this oil to the surface of the stone can improve the friction and thereby makes the task of sharpening easier. Hones can too be cleaned by putting a few drops of this honing oil to prevent clogging of the pores filled with metal shavings.
Lansky Sharpeners Linerlock Pocket Knives: The Linerlock Pocket knives by Lansky Sharpeners are available in a variety of blade shapes and designs. Most of these folding knives feature ergonomic handles and can be carried along for your camps, hunts, combats, etc. These everyday carry pocket knives feature stainless pocket clips for clipping it onto the pockets without being noticed. These linerlock pocket knives are a great companion for your outdoor expeditions and come in handy when required. Easy to operate with one hand, these feature a safe blade deployment.
Lansky Sharpeners Lockback Pocket Knives: Pocket knives can be a safe option to stow along during various outdoor excursions. Before investing in a folding knife, one should always take into consideration the locking mechanism of the lock. These Lockback knives by Lansky Sharpeners have similar functionality to that of a spine lock knife. These feature the characteristic lever on the handle, which helps in the easy and convenient operation of the knives. The everyday carry locking pocket knives are mostly accompanied by a sheath and stainless clip for easy handling.
Lansky Sharpeners Multi-Tools: The Lansky Sharpeners Multi-Tools are highly effective when it comes to getting done with a variety of tasks-cutting, slicing, etc. This complete tool is rustproof and has a stainless steel construction. A utilitarian tool that can be easily carried wherever you travel due to the compact size these come in, these multi-tools are essential for your outings. Cutting wires, fixing a screw, cutting fruits, opening a can, etc. becomes easy if one owns one of these.
Lansky Sharpeners Sharpener Mounts: The Sharpener Mounts by Lansky Sharpeners are designed with precision. These are highly versatile and improve the functioning of the Lansky Sharpening System. Sharpening tools becomes easy and convenient when you have these mounts handy. What better to undergo a hands-free experience while sharpening the tools. This universal device with a strong base provides increased sharpening leverage. Most of these are made of lightweight, strong aluminum with a pre-drilled base. These sharpener mounts are easy to store and transport. Providing maximum stability, these are a must-have.
Lansky Sharpeners Sharpening Steel: The Sharpening Steel by Lansky Sharpeners is mostly used by knife users who often require the need of honing the tools. Honing is usually needed for maintaining and preparing an already sharp edge. Most of these narrow steel rods minimize contact with blades. Featuring rubberized handles makes it easy to handle them. Additionally, a lanyard hole improves the operation. These sharpening steel rods easily restore the severely damaged blades. These sharpening knives are of optimum use when it comes to maintaining your finest kitchen and carving knives.
Lansky Sharpeners Sharpening Systems: The Lansky Sharpening Systems are a favorite of knife users. The controlled-angle sharpening system is ideal for first-time users. These sharpening systems feature precision multi-angle knife clamps. Most of these sharpening systems are easy to handle too as these come in a kit. With ergonomic finger grooves and honing oil along with extra-long knife clamp screws, these Lansky Knife Sharpening Kits with sharpening hones allow you to bevel or sharpen both sides of a blade to the same angles. These are available in various colors.
Lansky Sharpeners Crock Stick Sets: Sharpening the knives and other tools with precision becomes easy when you have handy sharpening systems. Crock Stick System is an easy-to-use sharpening tool that usually requires the use of 2-4 rods of various grits and materials. Mostly these lightweight rods are fixed in a vertical position at common sharpening angles. This system of sharpening is more convenient and effective. Compact in size, these are a great alternative to have if you face issues using bench stones for sharpening. These pocket-size crock sticks come with keychains and are ideal to sharpen and polish knives, fish hooks, darts, arrowheads, etc.
Lansky Diamond Benchstone Sharpeners: Acquiring the skill of sharpening the tools using a bench stone requires professional training. However, once the trick is learned, sharpening tools with expert precision becomes possible. These benchstones are mostly designed for woodworking tool care. Lansky Bench Stone Sharpeners feature a full edge-to-edge diamond grit surface for efficient and quick sharpening. Most of them feature high-impact plastic self-storing cases, thereby providing great comfort and safety. The base can be mounted on most surfaces and has a non-slip rubber frame.
Lansky Double Side Sharpeners: The Double Side Sharpeners by Lansky Sharpeners implies two grits in one stone construction. Good enough for sharpening pocket knives, hunting and fishing knives, utility knives, tools for gardening, etc., these sharpeners are ideal compact pocket knife sharpeners for everyday carry. Apart from the bench stones, the range also includes double-sided folding paddles. These mostly feature ergonomic handles with trims. Easy to carry and easy to store, these are best when it comes to versatility. Providing a comfortable grip to sharpen the tools, these Double Side Sharpeners feature dual-grit and simplify the task of polishing and sharpening of tools.
Lansky Hand Sharpeners: Lansky Hand Sharpeners Series features versatile and compact sharpeners that can easily sharpen your knives on the field as well as at home. Models like the Blade Medic knife feature four-in-one sharpeners like tungsten carbide sharpener, ceramic rods, serrated blade sharpener, and diamond tapered rod. The sharpeners can easily be used from the kitchen to the outdoors. Models like QuadSharp are portable knife sharpeners and kit accessories with in-built ceramic polishing bench stone that features the same four angles as the legendary Lansky Controlled-Angle Sharpening System. You can take most of the items with you anywhere in your pocket, tackle box, daypack, briefcase, or purse.
Lansky Sharpeners ComboStone Dual Grit: Lansky Dual Grit Combo Sharpening Stone provides the convenience of two grits in one. This Knife & Tool Sharpener or combo stone measures 2 inches x 6 inches. One side of the sharpener is fine grit and the other one is coarse grit. Such ComboStone Dual Grits are ideal for use in sharpening utility knife blades, pocket knives, hunting, and fishing knives, woodworking, cutting tools for gardening, and industrial cutting tool edge maintenance.
Lansky Sharpeners Lawn & Garden Stones: Unique shape of these Lawn & Garden Stones by Lansky Sharpeners is what allows multiple user access for sharpening almost anything. These versatile stones work for everything from Every Day Carry (E.D.C) Knives to the blade on the lawnmower. Proudly made in the USA from medium grit (280) alumina-oxide material. You can use this sharpener on all the tools around the house including axes or spades.
Lansky Sharpening Rods: Lansky Sharpening Rods features ultimate hunting knives blade sharpeners like guide rods, mini dog sharpeners, and tactical sharpening rods. These sharpeners are ultimate accessories that let you achieve a factory-style finish on an already sharpened blade. Items such as Mini Dog Bone Sharpener is a compact alternative to traditional stone sharpeners which feature a ceramic stone that ensures to keep your blades razor-sharp. These sharpeners help in quickly restoring the damaged edges, making them refine and sharp. Lansky Sharpeners help in the regular maintenance of the knives, helping in keeping your knives razor-sharp.
Lansky Single Sided Sharpeners: Lansky Single Sided Sharpeners are compact sharpening kits that are ideal for everyday use. Lansky Sharpener helps in making your knives or hooks extremely sharp. The sharpener features a medium grit flat paddle which easily gets folded with the plastic handle for compact and safe storage. These sharpeners provide fast and easy sharpening even to the hardest blades. The ergonomic handles not only provide a comfortable grip but also folds easily for carrying and storage.
Lansky Sharpeners Product Series
Lansky Sharpeners Quick Fix Series: The Quick Fix series by Lansky Sharpeners is an amalgamation of two sharpening technologies. A handy tool sharpening device, quick fix sharpeners polish the knives in less than a minute. Most of these boast a tungsten carbide or ceramic rod construction. All you need to do is sharpen the tool 3-4 times by stroking the knife against these tools. Compact in size, these Lansky Knife Sharpeners can be carried in small pockets, daypacks, briefcase, purse, and tackle box. These can be operated by both right-handed and left-handed people. An ergonomic over-molded rubber handle with finger guard and thumb rest makes them an easy-to-use sharpening tool.
Lansky ComboStone Dual Grit Series: The ComboStone Dual Grit Series by Lansky Sharpeners includes multi-purpose tools that can be used for all types of knives, woodworking, and gardening tools. These tools provide for safe and simple tool sharpening. These stones with two grits flaunt a coarse side, used for cutting and shaping, and a medium side for final sharpening and finishing of the edges. These Combostones are ideal for maintaining the cutting tool edge of pocket knives, hunting and fishing knives, utility knife blades, etc.
Lansky Sharpeners Warranty Information
Every Lansky Sharpeners product is warranted to be free of defects in material and workmanship for the life of the owner. Lansky Sharpeners will repair or replace with a new item (at their option) any Lansky Sharpeners product that is defective. Since Lansky SharpenersLansky Sharpeners will return the original item without a replacement. Some products cannot be repaired depending on the limited availability of parts. In these situations, Lansky Sharpeners will furnish a currently manufactured item that most closely matches the item sent in for repair.
Defects and repairs not covered under warranty:
Lansky Sharpeners does not warrant its products against normal wear or misuse. Products are not intended to be used as hammers, chisels, pry bars, or screwdrivers. If your knife or other item was damaged due to misuse, our repair department can analyze the damage and repair it for a reasonable fee.
Contact Knife Country USA for more information about your warranty.
If you have a warranty issue or questions about the condition of your Lansky Sharpeners product, please contact us, and we will advise you on how best to proceed with submitting your warranty claim to the manufacturer.
Exclusive Tool Sharpeners at Knife Country USA
Knife Country USA is an online store where you get all kinds of knives, tools, and survival gear. Our flourished inventory includes more than 30,000 models presented by 500+ well-known tool manufacturing companies. Thus, you can find everything from hunting knives, butterfly knives, fixed blade knives, machetes, case knives, buck knives, cold steel knives, Gerber knives, or SOG knives, and many more.
Lansky Sharpeners is one of our best-selling brands as they offer top-notch quality sharpeners. At Knife Country, we have an entire sharpeners collection by Lansky. Just check the blade you are using and pick the sharpener accordingly. Moreover, in case you run through any query after shopping, then contact us at will. You can either send in an email at customercare@knifecountryusa.com or call (800) 342-9118/ 248-534-1383. Being a small family-owned business, your query will be handled personally and we will assist you until all your doubts are cleared.
Top Selling Lansky Sharpeners