5.11 Tactical Knives & Gear
View all 5.11 Tactical Knives & Gear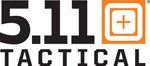 5.11 Tactical emerged in 1992 as 5.11 Pants when adopted by an FBI training agency. From that very first decade-long relationship, the company is working in the field of public safety. With decades of inventions and hard work, the brand offers an array of axes, folding knives, fixed blade knives, flashlights, multitools, pens, eyewear, clothing, and money clips. The inventory also includes storage solutions including bags, wallets, backpacks, and outdoor gear.
From manufacturing pants to knives and outdoor gear, 5.11 is growing across the globe, determined to conquer tactical or survival challenges with dedication and perfection. With a consistent mindset of 'Always Be Ready', the company continues to provide high-utility, role-specific gears to get your job done. 5.11 tactical tools are designed to deliver various requirements of law enforcement, military, travelers, and firefighters.
Purpose-Built Gear to Achieve the Toughest Targets
5.11 Tactical is built on a foundation of values, quality, and durability, leading the industry by delivering functionally innovative gear. The company ranked 211 in Inc. Magazine annual survey of Fortune 500 US Knife Makers. The ultimate tactical tools are made to endure the toughest treatments in unforgiving environments with utmost reliability. Tough and strong 5.11 Tactical gears in an extensive collection of sizes and styles are made to deliver maximum functionality, making the job easier.
The World is Full of Unknowns: We Help You Prepare for It
With the consistent mindset of Living in a World of Mysteries, the brand aims to keep you prepared for the adventures coming your way. 5.11 Tactical believes in Readiness, trusting the instincts, and training to push forward in any situation. The brand inventory is an assortment of tactical axes, knives, and outdoor gear, specially designed to help you encounter new challenges with unmatched grit and fortitude. Committed to working as the first responder community with productive inputs from public safety professionals, the brand is now expanding into outdoor and fitness market.
Exploring the Complete Range of 5.11 Tactical Tools
5.11 Tactical Axes: Designed to excel at chopping, shaving, splitting, and cutting, these tactical axes feature ergonomic handles and stainless-steel construction. Most of the axes have an integrated hammerhead, sheet metal cutter, and hex drivers with a belt compatible sheath.
5.11 Tactical Backpacks & Gear: 5.11 backpack gears are made to withstand tough treatments and unfavorable outdoor conditions. The comprehensive storage space allows users to keep all their tools safely. This collection includes MOAB series, Mira 2 series, Rush series, Rapid origin series, covert backpacks, and patches.
5.11 Tactical Clothing: Tactical clothing range consists of Bifold wallets, Gloves, Hats, Apex Predator T-Shirts, Tarani T-Shirts, and other Tactical T-Shirts. These Men's and Women's t-shirts are ideal for hunting, camping, trekking, and other outdoor adventures. Lightweight Taclite gloves are made with four-way stretch back panels and seamless knits, ensuring a snug and secure fit.
5.11 Tactical Eyewear: Designed in partnership with Wiley X Eyewear, a global leader in Military Grade eye protection, 5.11 tactical eyewear ensures protection and vision enhancement. Most of these impact-safety eyewear feature distortion-free lenses, nylon frames, and chemical, UV resistance.
5.11 Tactical Fixed Blade Knives: Specially crafted for camping, hunting, trekking, and other outdoor adventures, this range of tactical fixed blades have a full tang construction for added strength and durability
5.11 Tactical Flashlights: This category consists of A2 Series, S+R Headlamp Series, and flashlights from TMT Series, TPT Series, and XBT Series. These nighttime lamps assist you during an emergency or life-threatening situation in the desert, mountain, and forest terrain.
5.11 Tactical Folding Pocket Knives: 5.11 offers a complete range of pocket knives including assisted opening, framelock, lockback, and liner lock knives. Choose high-utility folding knives from Inceptor Curia, DTP, LMC, and Scout series to fulfill your everyday carry requirements.
5.11 Tactical Pens: WeaPen Series is an assortment of tactical pens, disguised for emergency self-defense purposes including puncturing, injure, and incapacitate. Most of these pens feature an anodized aluminum body with knurled grip and grooved tip, to deliver the best performance.
5.11 Tactical Watches: This series includes an array of Sentinel Watches, Titanium Watches, Field Ops Watches, and more with smart features like scratch/water resistance, anti-reflective coating, heavy-duty buckle or unidirectional bezel. These wrist watches meet the special needs of travelers, sports enthusiasts, aficionados, security, and law personnel.
5.11 Tactical Multi-Tools: 5.11 multi-tools are designed to fit smoothly in the pocket, allowing quick utilization for varied outdoor requirements. Most of these pocket tools can be used as a pen, bit driver, AR sight adjustment tool, and as a self-protection weapon.
5.11 Tactical Purses and Wallets: this niche includes Crossbody Range, Lucy Series, and Sarah Satchel Series with flexible, stylish, multifunctional bags. Designed for work, travel, and recreational use, these wallets, and purses have plentiful storage space with weather protection.
5.11 Tactical Range Bags: Compact and lightweight range bags feature superior resilience, weather protection, abundant storage space, and customizing options. These bags are designed to serve many functions, easing your troubles of carrying additional storage units.
5.11 Tactical Utility Money Clips: Money clip tools are the new and smarter multi-tools with light and compact design to fit smoothly in your pocket. Other than holding your money, these tools can be used as a Bottle Opener, Wire Stripper, Flathead Screwdriver, Multi-sized bolt wrench, Metric & Imperial ruler, and more.
Warranty
The tactical knives and tools by 5.11 Tactical are guaranteed to be free from any material or manufacturing defects. The company owns to correct or replace any defected product brought from authorized sellers. For 5.11 Tactical Timepieces, the warranty period is up to 2 years from the date of purchase. However, damages caused by misuse, mishandling, tampering, customer modifications, or by exposure to any caustic substance are not subjected to replacement or repairs. There will be reasonable repair charges in case of any misuse.
Huge Collection of Survival and Outdoor Gear at Knife Country USA
Knife Country USA is the largest online store with a plethora of knives and gears for all kinds of survival and outdoor requirements. The expanding inventory of the company offers over 30,000 products from the leading brands and manufacturers. The product range includes high-quality hunting knives, swords, axes, knife sharpeners, blowguns, camping gear, hatchets, kitchen cutlery, pocket knives, machetes, and other tools for your everyday and outdoor activities. 5.11 Tactical knives offer a comprehensive range of tactical gears, knives, multi-tools, holsters, clothing, and other outdoor wear for your outdoor adventures and tactical assignments. Knife country is a popular choice of travelers, trainers, hunters, campers, trekkers, and security & military personnel for its genuine products and customer satisfaction.
Top Selling 5.11 Tactical Knives & Gear
View all 5.11 Tactical Knives & Gear