5.11 Tactical Knives & Gear
View all 5.11 Tactical Knives & Gear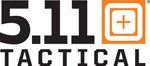 5.11 Tactical Knives & Gear
5.11 Tactical emerged in 1992 as 5.11 Pants when adopted by an FBI training agency. From that very first decade-long relationship, the company is working in the field of public safety. With decades of inventions and hard work, the brand offers an array of axes, folding knives, fixed blade knives, flashlights, multitools, pens, eyewear, clothing, and money clips. The inventory also includes storage solutions including bags, wallets, backpacks, and outdoor gear. Rising to the challenge of creating equally efficient equipment and gear for women, the company redesigned the women's collection. 5.11 Tactical grew for women and incorporated premium uniforms, covert clothing, fitness apparel, and more to offer higher performing and better fitting options.
From manufacturing pants to knives and outdoor gear, 5.11 is growing across the globe, determined to conquer tactical or survival challenges with dedication and perfection. With a consistent mindset of 'Always Be Ready', the company continues to provide high-utility, role-specific gears to get your job done. 5.11 tactical tools are designed to deliver various requirements of law enforcement, military, travelers, and firefighters.
Don't Leave a Doubt in Your Mind about 5.11 Tactical
Combining premium quality products with functionality, 5.11 Tactical promises cost-effective options to meet your needs. 5.11 Tactical is built on a foundation of values, quality, and durability, leading the industry by delivering functionally innovative gear. The company ranked 211 in Inc. Magazine's annual survey of Fortune 500 US Knife Makers. The ultimate tactical tools are made to endure the toughest treatments in unforgiving environments with utmost reliability. Tough and strong 5.11 Tactical gears in an extensive collection of sizes and styles are made to deliver maximum functionality, making the job easier.
The World is Full of Unknowns: We Help You Prepare for It
With the consistent mindset of Living in a World of Mysteries, the brand aims to keep you prepared for the adventures coming your way. 5.11 Tactical believes in Readiness, trusting the instincts, and training to push forward in any situation. The brand inventory is an assortment of tactical axes, knives, and outdoor gear, specially designed to help you encounter new challenges with unmatched grit and fortitude. Committed to working as the first responder community with productive inputs from public safety professionals, the brand is now expanding into the outdoor and fitness market.
Exploring the Complete Range of 5.11 Tactical Tools
5.11 Tactical Folding Pocket Knives: Offering a complete range of functional and stylish knives for your collection, the 5.11 tactical folding pocket knife range includes the tactical assisted opening, linerlock, framelock and lockback knives. Each different knife is defined by its opening mechanism and is highly suited to easy-carry situations, always handy whenever required. Folding pocket knives are perfect for self-defense purposes and in any other scenario where you need quick access to a knife.
5.11 Tactical Axes: Designed to assist campers, hunters, and hikers, the tactical axes by 5.11 feature ergonomic handles to support multiple handling positions. They are crafted with black-finished stainless steel to surpass at chopping, shaving, splitting, and more. The axes can be used as edged tools, and are integrated with sheet metal cutters, hammerheads, nail removers, hex drivers and driver openings.
5.11 Tactical Backpacks & Gear: Ideal for military, tactical or everyday purposes, 5.11 tactical backpacks and gear are made to deliver complete, modular storage in versatile settings and different environments. These bags are exclusively fashioned for safely storing and carrying tactical tools, knives and weapons, along with posing as perfectly functioning camping and travel bags. The 5.11 tactical backpack and gear collection include small kit tool bags, tactical knife bags, tactical knife side trip briefcases, patrol bags, and more.
5.11 Tactical Fixed Blade Knives: Specially crafted for camping, hunting, trekking, and other outdoor adventures, this range of tactical fixed blades has a stainless-steel construction for added strength and durability. Also known as non-folding knives, the collection includes boot knives, survival knives, combat knives, dive knives and more. Use them for cutting, digging, food preparation, hampering and more to meet your requirements.
5.11 Tactical Flashlights: Ideal for campers, hikers, mountaineers, hunters, travel enthusiasts and more, this category consists of A2 Series, S+R Headlamp Series, and flashlights from TMT Series, TPT Series, and XBT Series. The 5.11 tactical flashlights are made to assist you in any emergency or life-threatening circumstances. Helping illuminate poorly-lit areas or outdoor spaces at night, these flashlights are mostly water-resistant and impact resistant up to 1 meter.
5.11 Tactical Gloves: With a unique design that helps reduce accidental injuries while performing tactical tasks, 5.11 tactical gloves are perfect for weapon handling, pat-downs, driving or other tasks that require superior tactility. Most gloves in the collection are crafted with high technique and seamless sheepskin leather to offer durability and extreme resistance against general wear and tear. With different properties such as integrated sweat-wipe mounting, four-way stretch Lycra and knit back panels, Velcro closing neoprene wrists, padded knuckles, reinforced palms and more, make the range versatile and ideal for various purposes.
5.11 Tactical Multi-Tools: Made to allow quick use and for versatile outdoor applications, 5.11 multi-tools are conveniently sized to fit in your pocket for easy access. Most of these pocket tools can be used as pens, bit drivers, AR sight adjustment tools, and as self-protection weapons, making the perfect, reliable accessories for you to count on, without them getting in the way.
5.11 Tactical Pants: Perfect for hiking, camping, hunting or even for general wear, 5.11 tactical pants are designed to offer utmost comfort throughout the day. Along with superior comfort and quality, the pants are designed with multiple pockets to store tactical carry tools, knives, flashlights, eyewear and more.
5.11 Tactical Pens: Tactical Pen Series is an assortment of tactical, survival pens, disguised for emergency self-defense purposes including puncturing, injure, and incapacitate. Most of these pens feature textured tumbles nickel finish or a glossy black anodized aluminum body with knurled grip and grooved tip, to deliver the best performance. The range includes double duty tactical pens and lace pens.
5.11 Tactical Watches: This series includes an array of Sentinel Watches, Titanium Watches, Field Ops Watches, and more with smart features like scratch/water resistance, anti-reflective coating, heavy-duty buckle or unidirectional bezel. These wrist watches meet the special needs of travelers, sports enthusiasts, aficionados, security forces, military officials, and law personnel. With high-density polycarbonate casing, mineral glass crystals, PU wrist bands and Omni-directional bezels, the watches ensure high functionality and durability.
5.11 Tactical Assisted Opening Knives: Including an assortment of folding knives exclusively designed for outdoor camping, hiking and hunting purposes, 5.11 tactical assisted knives offer easy carrying and excellent performance. Most of the knives in this collection are made with high-grade S30 V and AUS-8 stainless steel and have partially serrated edges, making them an ideal option for adventure enthusiasts and outdoorsmen. Features like lanyard holes, thumb studs, and pocket clips make them extremely functional, while anti-slip grip handles make them stand out in the niche with their textured finish.
5.11 Tactical Framelock Knives: The most common form of lock type on modern folding knives, framelock pocket knives are designed for a high-end touch. Strong and simple, the 5.11 tactical framelock knives are made with AUD-8 stainless-steel, with a black-oxidized coating. The knives offer easy deployment and deliver maximum convenience when used in emergencies such as self-defense.
5.11 Tactical Hardpoint M2 Carabiner: Designed to seamlessly integrate into the webbing and other load-bearing platforms, 5.11 tactical hardpoint M2 carabiner is often preferred for use by hunters, campers, hikers, and other adventure seekers. Most of the products in the collection are fashioned with premium stainless steel and feature a self-closing gate for maximum user convenience. Gimped edges offer superior grip, while a powder-coated finish allows lower visibility.
5.11 Tactical Linerlocks Pocket Knives: The linerlocks knife collection from 5.11 Tactical includes a variety of folding knives that are exclusively designed for tactical use. They are suitable for hunting, hiking, camping and other outdoor adventure purposes. Easy to carry, deploy and use, the 5.11 tactical linerlocks pocket knives feature a spring lock mechanism for flawless operation. Varying blade designs offer diversity, such as serrate drop point blades and tanto blades. Many knives host secondary blades to deliver additional functions, while textured handles ensure a tight grip for complete safety.
5.11 Tactical CFK Knife Series: Designed with high-grade steel blades, this 5.11 Tactical CFK knife series consists of knives that have been made specifically for excellent cutting purposes. With a black electroplated finish blade, the collection ensures maximum durability to meet your daily cutting and slicing needs.
5.11 Tactical Courser Knife Series: Perfect for easy carrying, storing and deploying, the 5.11 Tactical Courser knife series features the perfect knives for any hunting, hiking, camping or other outdoor purposes. Most knives in the series feature partially serrated stainless-steel blades for long-term use, along with thumb studs, lanyard holes, pocket clips and other features for the complete convenience of use.
5.11 Tactical Crew Cut Knife Series: This series of outdoor use knives are exclusively designed to support cutting activities while hunting, camping, hiking or on other outdoor adventures. Most crew cut knives feature black finished stainless-steel assisted opening, partially serrated blades. Textured handles offer a superior grip to avoid accidents for easy carrying and use wherever you take it.
5.11 Tactical Doug Marcaida Knife Series: Ideal for multiple uses and cutting applications, the 5.11 Tactical Doug Marcaida Knife Series features knives fashioned with black finish D2 tool steel blades. Most knives in the range have features such as translucent handles, finger rings for secure use and full, extended tangs for maximum durability.
5.11 Tactical EDT Multi-Tool Series: Multi-tools serve the purpose of many tools in one, but in a compact, easy to carry and quick to use way. 5.11 Tactical EDT multi-tool series features such tools that will come in handy when you need a bottle opener, a carabiner, flathead screwdriver, hex/bit driver, metric ruler, pry bar, ruler or wire stripper. Allowing easy carry for outdoor, multi-use, tools in the range typically come with a sheath for complete protection.
5.11 Tactical Game Stalker Knife Series: The knives in this series are fixed and come with a molded black nylon MOLLE compatible belt sheath for complete protection and easy carry. Most knives in the collection feature a satin finish, a stainless modified drop point blade with a unique, integrated thumb rest. Textured black fiberglass reinforced nylon handles allow an easy, yet firm grip to prevent accidental slipping.
5.11 Tactical Inceptor Curia Knife Series: Cut through any surface with the premium knives in the 5.11 Tactical inceptor curia knife series. Ideal for versatile use, most knives in the collection feature a satin finish stainless drop point blade, with a thumb stud and lanyard hole. The stylish block handle has and FRN front and satin finish stainless-steel back along with being ergonomic.
5.11 Tactical LMC Knife Series: Comprising of a large collection from the linerlock folding knife range, the 5.11 Tactical LMC knife series features spring-assisted opening mechanisms to ensure smooth and flawless deployment. Ready to fulfill any high cutting requirement, they are made with high-quality stainless steel for superior performance. With versatile blades such as clip point, recurve and curvilinear blade for diverse use, the knives also offer contoured, fiberglass reinforced nylon handles for a firm grip.
5.11 Tactical Operator Axe Series: Combine functionality with superior performance with the highly versatile 5.11 Tactical operator axe series. The tactical gadgets in the series feature stainless-steel construction with additional features such as hammer, hex drivers, socket drivers, metal sheath cutters, pry end with nail remover and a two-piece hard sheath.
5.11 Tactical Scout Knife Series: Scout Series by 5.11 Tactical is intricately designed and shaped by the world's most renowned knife-maker Mike Vellekamp. Pocket knives in the 5.11 Tactical Scout knife series have ergonomic, comfortable handle shapes for superior handling control. Offering versatile sue, many knives in the collection have a spear point blade, while many have a black, oxidized finish. These knives are designed for cutting, piercing, and chopping tasks that you deal with every day, and they deliver rust and corrosion-free use in the long run.
Warranty Information
The tactical knives and tools by 5.11 Tactical are guaranteed to be free from any material or manufacturing defects. The company owns to correct or replace any defective product brought from authorized sellers. For 5.11 Tactical Timepieces, the warranty period is up to 2 years from the date of purchase. However, damages caused by misuse, mishandling, tampering, customer modifications, or by exposure to any caustic substance are not subjected to replacement or repairs. There will be reasonable repair charges in case of any misuse.
Huge Collection of Survival and Outdoor Gear at Knife Country USA
Offering a huge inventory of high-quality tactical tools, knives, gear, and survival equipment, Knife Country USA has a dominant online presence in the niche. Sourcing over 30,000 premium products from leading brands and manufacturers, the company provides unlimited gear for a global customer base to choose from. The 5.11 Tactical knives collection comprises many such comprehensive and high-end tactical equipment and gear. Known for their knives, multi-tools, holsters, clothing, and other outdoor accessories for adventures and other tactical tasks, 5.11 Tactical promises the best. The versatility, diversity, and constant customer satisfaction fulfilled by Knife Country makes it a highly popular choice among travelers, hunters, trekkers, trainers, campers, and security & military personnel.
Top Selling 5.11 Tactical Knives & Gear
View all 5.11 Tactical Knives & Gear