Anza Knives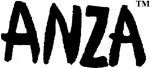 Presence. It's not easy to define. It's not like style, which is really just about making comparisons. Presence is a mix of technique and proficiency that infuses something with a power all its own. What's that got to do with Anza Knives? Everything. Anza Knives are handmade masterpieces that dominate any space they're in. You can practically see the energy quivering off the blades, the handles, off every piece. Whether you're a sportsman, a backpacker, a guide, or a member of the tactical community, Anza knives have a presence you can feel.
Other blades are collectibles, these are knives.
Handmade, and not the way you expect.
Some knives are made to be seen, others are made to work. Since 1980, Anza has been producing the ultimate workingman's knives, with no unnecessary frills and no cookie-cutter uniformity. Every knife is made by hand in the USA and every custom knife is unique. The blades are shaped and honed to a devastatingly razor-sharp edge and then a handle is made from materials like amber bone, elk, micarta, and more.
And then there's the steel. Anza Knives founder Charlie Davis has long preferred tool files due to their high content of high carbon steel. And before you ask: Yes, files are brittle. These knives are not. Each file blank is annealed, a heat treatment that changes the properties of the steel and makes it more flexible and stronger than comparable metals. High carbon steel is also relatively easy to sharpen and holds its edge for a long time, giving each blade unsurpassed performance and a long life.
There are no assembly lines, no high-tech machinery. Anza knives are the work of sanding, grinding, and good old-fashioned old-school tooling. It's a hard way to make a knife, but Anza Knives knows the best things are never easy.
Knives for all seasons…
There are Anza knives for just about any use you can imagine, but the real heavy-hitters are found in the styles that support the survival and tactical communities. Favorites like the bestselling Anza Boddington and the Anza Dune Slayer are perfect for any outdoorsman going into deep country, while the shark-like lethality of the Anza Swat makes it an intimidating opponent for any bad guy. No matter what your needs, we can outfit you with an unstoppable, handcrafted Anza knife that is going to work for you.
Shocking affordability, unsurprising value.
For collectors that don't have unlimited disposable income, the word "handmade" can be enough to send some scrambling for the exits. You can stick around for these. In spite of their impressive quality and handmade production, Anza knives are priced two to three times less than you would expect for similar blades. They are worth every cent, and definitely worth your investment.
Presence. You either have it or you don't. These knives have it for one of the most reasonable price points you're going to find anywhere.
Browse Through the Huge Selection of Knives at Knife Country USA
Knife Country USA is one of the most reliable dealers in the knife and outdoor tool industry. Having a flourished inventory, which includes more than 30,000 models of pocket knives, fixed blade knives, hunting knives, butterfly knives, machetes, flashlights and knife sharpeners; Knife Country USA gives you a huge variety of options to choose from. The online store has a huge selection of premium outdoor accessories and survival gear, manufactured and supplied by some of the elite brands across the globe. You can find an array of tactical gear from over 700 name brands including Buck Knives, Case Knives, Cold Steel Knives, CRKT Knives, Gerber Knives, Kershaw Knives, SOG Knives, TOPS Knives, Victorinox Swiss Army and many more. A superb megastore with an expanding product line, you can always trust Knife Country for quality and variety! Call us today if you need further assistance as we are here Monday through Friday for help.