Anza Knives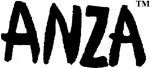 ANZA Knives is one of the leading manufacturers of outdoor knives from decades. The brand was established in 1980 in the USA by Charlie Davis, who had more than 50 years of experience in knife making. His passion for crafting high-performance survival gears drove him to start a knifing brand of his own. Charlie began with making affordable handmade knives to cater to the needs of collectors, outdoorsmen, and sportsmen. Till today knives from ANZA represent a mix of technique and innovation to deliver maximum efficiency.
All the knives in the inventory of ANZA Knives are thoughtfully designed with sharp edges to assist outfitters, hunters, backpackers, and fishermen. The use of high carbon tool steel makes these survival knives more desirable amongst the different audience. All ANZA Knives are handmade in the USA, each one is different in terms of construction, function, and style. This is one reason ANZA Knives are very popular among collectors.
Handcrafted Assortment of Utility Knives
ANZA Knives stays true to their motto 'Built for the Collector, Priced for the Sportsman and Used by the Workingman'. At ANZA, the knife makers make knives with their hands from start to finish, using the belt sanders, grinders and other important tools for preparation. The brand make the knives as they are ordered, delivering a high-performance knife as per the customer's demands. With decades of experience, the company has mastered all the steps involved to complete the knife making process. The brand emphasizes on not to compromise the quality to make an early shipment.
A Collection with the Promise of Excellence
The high carbon content of tool files caught the attention of Charlie Davis for making the sharp outdoor knives. High carbon tool steel makes it easy to sharpen the knives, giving each blade unsurpassed performance and long life. There is a definite process that is followed by the brand for making knives. Each file blank is annealed by heat treatment that changes the properties of the steel and makes it more flexible and stronger than comparable metals. All the knives are crafted with a full tang feature to offer maximum comfort during heavy-duty use.
Discovering the Exceptional Range of Knives from ANZA Knives that are Worth Investing
ANZA Knives manufactures a wide variety of knives that includes fixed blade knives, survival knives, tactical knives, hunting knives, and more. Explore through their huge inventory and pick what suits your needs.
ANZA Boddington Series: This range of knives includes tactical fixed blade knives especially crafted for hunters. The knives in this niche feature a sharp drop point blade made with tool steel, making it resistant to any wear and tear. Anti-slip grip handles are made with different materials including Rough Black Micarta and Elk Bone. These handles make the knives look more attractive. Features like the handmade leather sheath and lanyard loop make the knives more functional.
ANZA Dune Slayer Series: This series is comprised of an array of fixed blade knives, featuring blades made from strong files. These files undergo an extensive process of annealing, grinding and polishing to deliver am impeccable finish. The full tang construction of these knives offers maximum strength to the user in heavy-duty tasks.
ANZA Dune-Field Series: Knives in this series are known for their rugged construction, making them ideal for heavy-duty use. All the knives in this series feature attractive grip handle made from different materials including Black Canvas Micarta, Micarta with finger choil and Elk handles.
Fixed Blade Knives with Amber Bone Handles: the fixed blade knives in this series are designed for purposes that require more strength. The standard edge of the blades is ideal for cutting, chopping and piercing purposes. The amber jigged bone handles of these knives is an impressive feature that make them stand out in the niche.
Fixed Blade Knives with Elk Handles: This series of fixed blade knives includes a large variety of tactical knives that are designed for multiple purposes like hunting, camping, and self-defense. These handmade knives are made via an extensive process of annealing, designing, shaping and finishing at the end. The full tang knives are known for their attractive handles that are available in different textures. These knives come in medium, walnut-brown hues, making them immensely popular among collectors and outdoor enthusiasts.
Fixed Blade Knives with Micarta Handles:This range of Fixed Blade Knives is impeccably crafted with Micarta, ideal for heavy-duty use. All the knives in this series hold a capacity to tolerate hostile temperature conditions, resist moisture and do not get brittle easily. Most knives are fully featured to be ideal for hunting and skinning tasks. The full tang construction enables easy operation in heavy duty tasks with minimal fatigue. Most knives in the series come packed in an embossed leather sheath for safe and easy storage.
ANZA Ranger Series:Ranger Knife Series by ANZA Knives comprises of an assortment of handcrafted fixed blade knives. The knives in this niche feature blades made from high carbon steel file that has been annealed, cold ground, and polished. The unique knife-making process provides these Ranger knives with a harp, durable edge that is ideal for camping, hunting, fishing, and everyday utility chores.
ANZA Stringer Series: Stringer Knives series features an array of non-folding knives that are handmade from an annealed carbon steel file for great strength and edge retention. Stainless steel construction offers corrosion resistance, making these knives durable. Most of the knives in this series feature full tang construction, making them ideal to use for heavy-duty tasks. Each knife in this series come packed in a customized leather sheath for safe storage.
ANZA SWAT Series: This is a series of non-folding tactical knives that are designed for professionals to be used as weapons for self-defense. Every knife in this series features an innovative opening mechanism that provides single-handed blade access. Some of the knives in this category come with a glass breaker spike that helps you with working on car windows or any other type of glass structure. Micarta handles provide easy and tight grip, making it more desirable amongst the users.
ANZA Tracker Series: Tracker knife series comprises of a variety of fixed blade knives that are made with high-grade stainless steel, making them durable. All the knives in this series are handmade with an extensive procedure that includes annealing, grinding and polishing. All these processes provide maximum strength to the knives ideal for splitting, chopping, scraping, hammering, engraving, and carving.
Warranty Information
ANZA Knives offers a wide range of tools and knives that are free from defects in their materials and designing. In case such a defect exists, then ANZA Knives ensures its customers to offer full repair or replacement with a new knife. If for any reason, within one year of buying an Anza Knife you are not completely satisfied with its quality, workmanship, utility, functionality or durability, you can send it back to their plant and get a refund. ANZA does not hold accountability for products that suffer normal wear or misuse. You need to understand that some of the knives offered by the brand cannot be replaced or repaired due to limited availability of their parts. In such cases, the manufacturer promises to furnish the current defected knife with the item that most closely matches the item sent for repair.
Unparalleled Range of Outdoor Tools and Gears at Knife Country
Knife Country is an America-based retail store that sells a wide inventory of outdoor gear that caters to the needs of many survivalists, outdoorsmen, adventure enthusiasts, knife collectors, hunters, campers, and fishermen. The store offers you a huge variety to choose from an exhaustive inventory of more than 30,000 pockets knives, fixed blade knives, folder knives, accessories, sheaths, hunting knives, swords, machetes, sharpeners, and much more. Knife Country deals with the world's leading manufacturers of outdoor gears like ANZA Knives, having a decade of experience to offer their customers just what they need. You can always trust Knife Country for a unique range crafted with excellent designs and high-quality materials. Call us today if you need further assistance as we are at your service Monday through Friday for help.