Best Fishing Knives and Brands 2021
Whether you are a seasoned fisherman having the rich experience of deep-sea fishing or you're preparing to cast your first-ever line into the nearby pond, what makes your fishing experience even more heart-pounding is a good fishing knife to get the job done. Every fisherman needs to have a high-quality fishing knife that can do what it has been designed to do including filleting, cutting line, dicing bait, scaling, and many other tasks. So, make sure you carry your rod and reel while on your fishing trip, but know that there are many more things like having a good finishing knife to make the experience more fruitful than just catching and casting. Let's explore and find the best fishing knives that will prove to be a great addition to your fishing kit.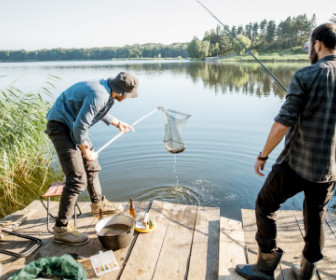 Here is What You Need to Know About Fishing Knives
Regardless of whether you like to have a flexible, long blade or a short and a rigid blade, when it comes to quality, there can be a huge difference between fishing knives. What matters the most is the blade material, edge type, length, point shape, handle material, weight, and of course its uses. You can go for a fixed blade knife, fillet knife, manual-folding pocket fishing knife, slicer, drop point blade knife, blunt tip knife, or many more, which can be used for different tasks inclusive of cutting line, prepping bait, slaughtering fish, cleaning and filleting, and not only this but also for camping, cooking, and building fires too. Every fisherman deserves to carry a good quality fishing knife with a high-friction grip handle, blade material and still compact enough to be carried on any fishing adventure.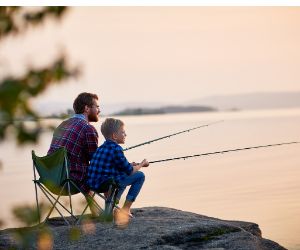 Here is a list of the most premium knife brands that we have jotted down for you; these knives fall into the category of Best Fishing Knives of 2021. This breakdown includes different knife designs in different brand categories that you can pick and consider a perfect choice for long-term use.
Bubba Blade Knives : What began as a search for the best knives or tools for rough life at sea on the coast of California, ended as the formation of the Bubba Blade brand. The company has been manufacturing sharp, and rust-resistant fillet knives for over a decade now. Their products reflect their love for the water as all the knives hold up under the harsh environment of saltwater fishing. So, when you chase your dream fish, then a bubba knife will be your trusted companion. Bubba is dedicated to providing nothing but the best, adhering to the highest standard of premium quality within the brand. It is one of the most trustworthy brands within the fishing community all thanks to the premium-quality knives and tactical tools.
Bubba Blade Fillet Knives: This carbon steel fillet knife range is perfect for use in meat/fish cutting purposes. These are made in China with high carbon stainless fillet blades. The compact knives in the series are specifically manufactured for everyday use. The TPR handles of the fillet knives provide a strong grip and the finger, thumb pads prevent slipping. The lanyard hole allows you to tie the knife to a backpack for ease while camping or trekking. Thus, these knives will be your true companion on both land and sea adventures. The sheath further protects the blade from any possible damage. These knives are available in a wide variety of sizes.
Marttiini Knives has been leading the knife industry since it was founded by Johan Henrik, also known as Janne Marttiini in 1928. The company is registered as J. Marttiini's Knife Factory Ltd. and is located at Vartiokatu Street in Rovaniemi. Being a pioneer since the beginning, Marttinni made his voyage to the United States in 1952 to export his knife designs. Since then, the hunting and fishing knives by the brand have been popular in the USA knife market. The other popular knives by the brand include traditional knives, design knives, outdoor knives, folding knives, kitchen knives, sharpening tools, and accessories. With quality tools, the company has developed a name and following in Finland.
Marttiini Basic Fillet Knife Series: The Basic Fillet Knife Series is designed for accomplishing kitchen chores or fishing cleaning back at the campsite or cabin. The fillet knives have a textured rubber handle. No-slip, soft-grip handle minimizes fatigue and ensures a solid grip even when wet. The flexible stainless steel blade ensures clean-cut fillets. The sharp blades smoothly navigate around rib cage bones and remove the skin like a charter boat deckhand. The Marttiini Knives are best suited for processing fish of about 1 kg. The fillet knives come with a green plastic belt sheath to protect the person from injuries caused by sharp blade edges. Another highlight is the belt clip, which has been provided for securing the knife.
Kershaw Knives: The company was founded in 1974 and was started by Pete Kershaw in Portland, Oregon, offering hunting knives, pocket knives, and special collector's editions as well. This Oregon-based knife-making company is driven by innovation and a clear vision to design tools that are high performing and quality tested, perfect for practical outdoor use. Not to forget about the fillet knives that are offered by the company are indeed a perfect pick for fishing activities are set a benchmark for quality fishing knives.
Here is what you can consider buying: Kershaw Fillet Knives: Get your job done without any hassles with these narrow fillet knives by Kershaw; this can be used for a wide range of different fish sizes. This could be the best pick for you, owing to its high performance, flexibility, 420J2 steel blades, and corrosion-resistant properties. The provision of a glass-filled handle boasts Kershaw's exclusive durably constructed K-Texture rubber over-mold that offers exceptional grip, even in wet conditions, perfect for commencing fishing tasks. So, look out for these knives by Kershaw.
Myerchin Knives: Listed as the most reliable name in the knife and tool making industry, Myerchin was established in 1984, since then the company has successfully catered to the ever-evolving demands of merchant marines, navy, coast guard, and harbor patrols. The optimum functionality and performance can be seen in the knives they produce and one such example is of Myerchin Gen. 2 Crew that is the titanium series, which is designed more compact than the version of Captain and also one of the best rigging knives present. This series has the finest grade German Marine stainless-steel blade that boasts a standard(non-serrated) cutting edge and premium satin finish. It features a corrosion-proof titanium handle, durably constructed frame featuring a slim profile. It is equipped with a locking marlinspike and a pocket clip too.
Gerber Knives: The master of knives and all outdoor tools, Gerber Knives was established in 1939 and has carved a niche in the international market as a reputed name. This company was started as Gerber Legendary Blades in Portland and was started by Joseph R. Gerber. The complete line of knives is known to offer commendable performance and one such knife is the Gerber Gator Fillet Knife, which is known for its famous Gator Grip handle that has no peer. The handles are made using quality glass-filled nylon, which is chemically bonded to the outer surface (molded rubber).
CRKT Knife: The company CRKT, short for Columbia River Knife & Tool was established in 1994 and came under the spotlight owing to its refined lines of premium blades and other tools that work perfectly in most extreme tasks. For fishing and other offshore tasks consider buying: Clark Fork Fillet: CRKT offers a massive range of tactical gear that is perfect for outdoor adventures inclusive of hiking, fishing, camping, and many other. CRKT knives are ideal for you in case you need a fishing knife, the most reliable is the Clark Fork Fillet knife, perfect for fishers. The long flexible stainless-steel blade along with the glass-reinforced nylon handle boasts durability and makes a perfect pick for fishing tasks. So, make sure you have the best one to make your fishing experience the best!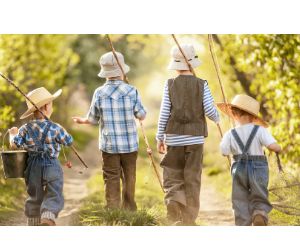 Knife Country USA is committed to offering you knives from the most reputed brands across the globe. Our quality-tested and performance-oriented Fishing Knives are specifically designed keeping in mind the varying requirements of a fisherman and other outdoor enthusiasts. Select through the massive range of knives series presented from the reputed names inclusive of Rough Rider, Outdoor Edge, Kershaw, Myerchin Knives, Gerber Knives, CRKT Knife, and more.